Janet Perkins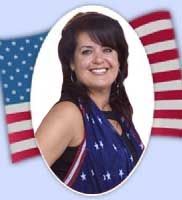 There are many qualities and skills that go into being an excellent real estate professional integrity, in-depth community and market knowledge, marketing savvy, effective negotiation skills and a high-quality professional network, all of which are hallmarks of how I work.
"Actions Speak Louder Than Words!"
- Providing Professional Real Estate Services to both Buyers and Sellers.
- In Tune with the Wants and Needs of the Military Market.
- Experienced Advertising and Marketing Specialist.
- For Sellers: Advertising in Various Forms of Media Including T.V., Print and the Internet.
- For Buyers: Focus on Finding the Perfect Home or Investment Property Within Your Price Range. We Will Earn Your Business
- The Customer is Our Top Priority. We Will Give 110% Effort
- Member, Radcliff-Vine Grove and Elizabethtown Chambers of Commerce
So when you decide that you'd like to buy or sell a home in the Elizabethtown areas, please email me or call my cell phone: 270-268-0111.